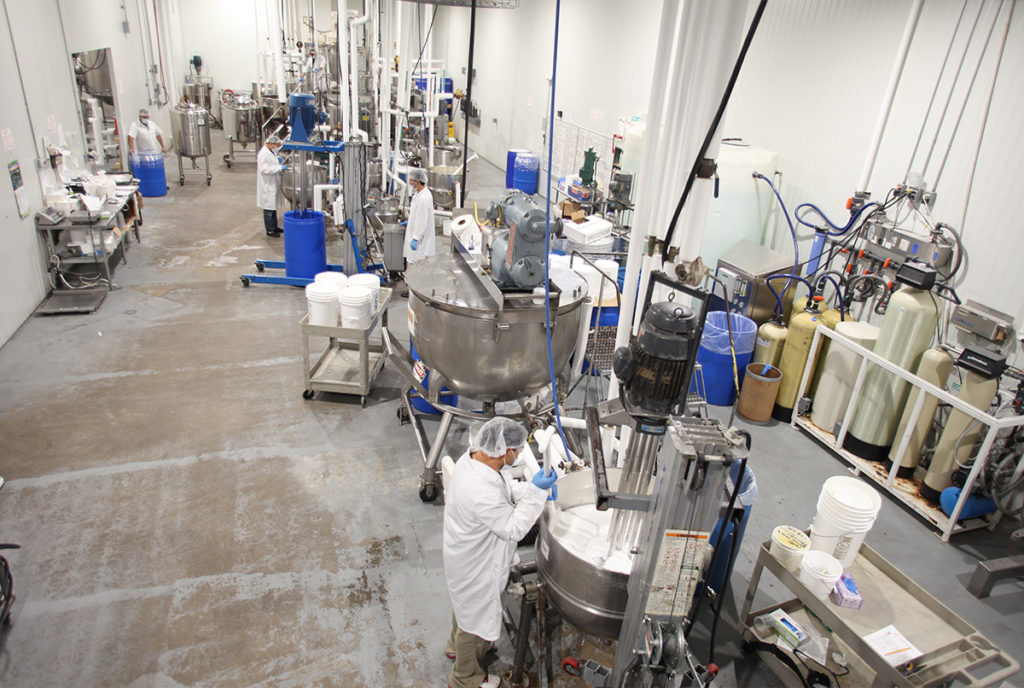 Cosmetic Laboratories is one of very few private label manufacturers who offer complete turn-key service. From formula development, to packaging selection & decoration to freight forwarding, let our experienced staff assist you every step of the way, without the hassle of having to research and investigate each step on your own. Cosmetic Laboratories can easily guide you through the intricate process of developing unique skin, body and hair products ideal to your needs and your targeted customer base.
Our focus is our customer and providing them with our expertise, creativity and quality that allows them to stand out from their competition
We cater both the new entrepreneur as well as large and established companies. We have the capabilities of handling runs of a minimum of 2,500 to 250,000 plus.